Project Management Process
Managed Projects: Park your project to Freelancing.gr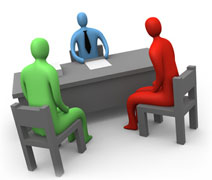 The following steps describe in detail the
project management process
in Freelancing.gr.
1.

The Buyer posts his project on freelancing.gr website and chooses to make it managed.

2.

Freelancing.gr takes over to notify the best (according to its knowledge) freelancers to bid for the project.

3.

The Buyer can also send invitations to the Providers he prefers.

4.

Freelancing.gr helps the Buyer evaluate the bids, makes a suggestion and the Buyer decides which Provider is the most suitable one for the job.

5.

Upon acceptance of an offer, Buyer's contact details are made visible to Provider and vice versa.

6.

The administrator (freelancing.gr), in cooperation with the Buyer, divides the Project in milestones according to the size and nature thereof.

7.

The administrator prepares the description of the first milestone and submits it to the Provider.

8.

Upon completion of the first milestone, Provider prepares and submits the relevant report. The Provider may make changes to the report until it is accepted by the Buyer. Once the report is accepted it may no longer be amended by the Provider.

9.

The Buyer examines the report and either accepts it (by clicking on the Accept button) or rejects the report and submits comments relating to any corrections required.

10.

Upon payment of the Provider, the administrator qualifies the report as «Paid» and prepares the description of the next milestone. The procedure followed is the same for every milestone of a Managed Project until the acceptance of the final report.

11.

In case that a Managed Project is not divided in milestones, there is only one final report. In the course of a project's development, (new) milestones may be added if deemed appropriate.

12.

Buyers and Providers may follow up the development of their project through their respective panels.