Have your jobs outsourced, get your jobs done!
About freelancing.gr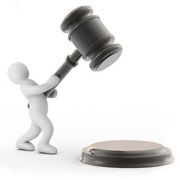 Freelancing.gr is a large scale website, that gives you the chance to work independently within advantageous collaborating conditions.

Do you look for workers (buyer)? Do you search for work (provider) on a specific field? Need to have your jobs outsourced? Freelancing.gr gathers your needs and finds the best solution for you, throughout its network of registered businesses and professional experts.

Freelancing.gr was established back in 2005 and was the first to introduce the concept of outsourced jobs (assigning projects to third parties) in business practices in Greece. Our online electronic auction system guarantees insurance for the righteous co-operations among buyers and providers of various services. This way, all businesses are given the opportunity to contact professional experts and fulfill any technological needs they may have.

We, thanks to our great experience and expertise, provide thorough guidelines and advice to clients on how to obtain the best implementation of their business needs
as well as to service providers on how to accomplish profitable co-operations.

Freelancing.gr also consists of well-trained and qualified experts who can provide IT Services in a wide range of technologies a business may demand.

Give it a try now! Join the largest freelancers union in Greece and have your jobs outsourced to get huge returns. Join Freelancing.gr for free!